Come meet our exceptional team ready to make your dental visit as pleasant and relaxing as possible.
Jennifer, Business Manager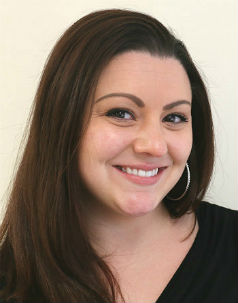 Jennifer is our Business Manager. She has nearly 15 years of experience in the dental field. There are very few individuals who know as much about dentistry, dental insurance, and dental office management as Jennifer.
Jenn's number one responsibility is to ensure that patients and staff are being taken care of. And with an office of our size, this is no easy task!  Jenn is the "go-to" person in our office for anything related to insurance, treatment needs, financing, etc. As an expert insurance coordinator, she keeps the payment process convenient for our patients by maximizing dental coverage and submitting all insurance claims. Patients know what will be covered by their insurance before receiving care from us. If you need help with anything, contact Jenn.
Jenn is a lifelong resident of Milford and has significant family in the area. She graduated from Kolbe Cathedral High School in Bridgeport and went to Southern. When she's not in the office, she's bound to be with her son Jaxon and dog Boomer.
---
Crystal, Registered Dental Hygienist

Crystal is our head Dental Hygienist and is in charge of our dental hygiene department. She has over ten years of dental experience.
Crystal grew up in Bridgeport and is a proud graduate of Notre Dame Catholic High School in Fairfield. Crystal fell in love with dentistry and direct patient care after working as a dental assistant right out of high school. She then attended the University of Bridgeport and received her Bachelors of Science in Dental Hygiene in 2009.
Crystal is different from other dental hygienists in that she does not scrape and escape. Whether she is with a 2 year old with brand new teeth, a 24 year old with pearly whites, or a 63 year old with advanced gum disease, she takes the time to educate each one of her patients on optimal oral health. It is this attention to detail that sets our dental hygiene team apart from most other dental offices.
Crystal resides in Milford with her husband and daughter. In addition to enjoying family time, Crystal is passionate about digital photography and imaging.
---
Toni, Registered Dental Hygienist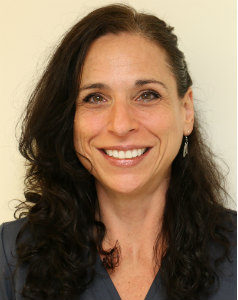 Toni is our other full time Dental Hygienist. She has over 30 years of experience in the dental field.
Toni grew up in Shelton and attended Shelton High School. After graduating, she became a Dental Assistant, and worked as an assistant for many years in the Milford area. She then decided to further her career and attended the Fones School of Dental Hygiene from which she graduated Summa Cum Laude in 1999.
With her extensive experience as both an assistant and hygienist, Toni has mastered a gentle and thorough style and strives to address each patient's specific needs on an individualized basis. She has the unique ability to make even the most apprehensive patient feel calm and relaxed.
Toni is a member of the American Dental Hygiene Association and stays current in the field by attending continuing education seminars on a regular basis. She is also certified in the administration of local anesthetic and Basic Life Support.
Toni resides in Milford with her husband and teenage son, Sam. They have two rescue dogs, Ringo and Layla. Not surprisingly, she is a fan of Classic Rock. Toni also believes in living a healthy lifestyle and physical fitness is a very important part of her daily life.
---
Erica, Dental Assistant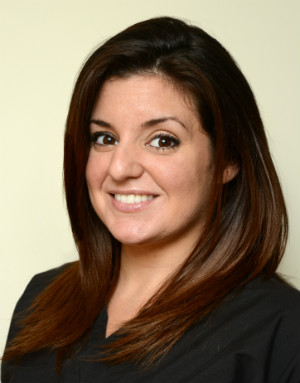 Erica is one of our Dental Assistants and has been working in the dental field since high school.
Erica grew up in North Haven and graduated from North Haven High School. She completed the Dental Assistant Training Program at Porter and Chester Institute in Branford. She is certified in Dental Radiology through the State of Connecticut and is also trained in CPR.
Erica's number one job at all times is to make sure patients feel comfortable and receive the best dental care possible. She assists both Drs. Calcaterra and knows exactly how to make every procedure run as smoothly as possible. She is proficient in Kor Whitening and is instrumental in ensuring our patients get amazing whitening results. She is also an expert in both OSHA and CDC requirements for dental practices and ensures that our office consistently exceeds all requirements at all times.
When Erica is not in the office, she can be found at the gym, playing with her dog Jax, or spending time with friends and family.
---
Cyndi, Dental Assistant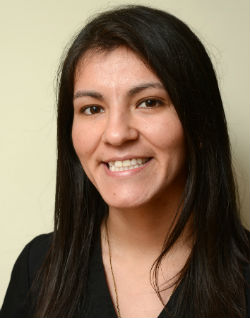 Cyndi is our second Dental Assistant. She has been working in the dental field for over ten years.
Cyndi was born in Santiago, Chile but grew up in New Jersey. She is fluent in Spanish and English. She works extensively with Dr. Carla Calcaterra on patients for whom Spanish is their first language. Whether she is comforting a 4 year old "nina" for her first dental visit or a 80 year old needing a denture repaired, Cyndi enjoys every patient interaction. She teams with Erica to ensure that every procedure runs smoothly and that every patient receives personalized attention.
When not in the office, Cyndi enjoys spending time with her family in Meriden as well as recording and performing music – a lifelong hobby of hers. And she'll be happy to speak to you in Spanish – just ask her!
---
 Sarah, Patient Care Coordinator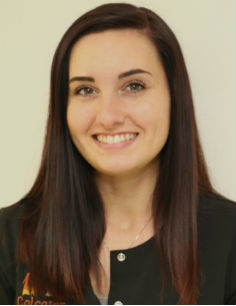 Sarah is our Patient Care Coordinator.  She works directly with Jenn at our Front Desk. Sarah answers questions regarding dental insurance, schedules appointments, reviews and presents finances to patients, and many other tasks. In short – she is here to ensure all patients are being taken care of.
Prior to joining us, Sarah spent nearly two years working as an insurance coordinator in another New Haven county dental office.
Sarah graduated from the Gilbert School in Winchester. She now resides in East Haven with her fiance. She is an animal lover and has a cat named Hercules. When not helping patients in our office, she can be found in the East Haven area with her husband, family, friends, and animals.